Also worth knowing
The Ecoboost engine is something of a flawed hero. On the one hand, it's clean, remarkably smooth and punchy. On the other hand, there are past owners who, through foam-flecked lips, will tell you never, ever to touch one.
They are likely to be among the relatively small number whose Fiesta engines suffered premature failure of a small nylon coolant pipe, causing the motor to overheat and eventually to seize. Cars built between October 2011 and 2013 were affected.
The other potential problem concerns oil starvation caused by the timing belt breaking up. It runs on oil, inside the engine. If the wrong engine oil is used or the level is allowed to fall, the belt can degrade, causing bits of it to clog the oil pick-up. Replacement is time-consuming and expensive.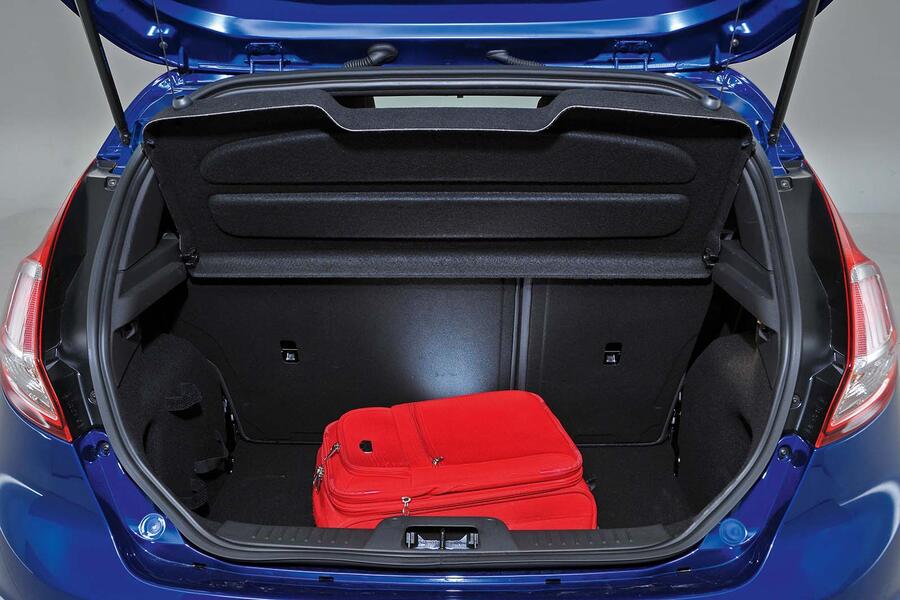 How much to spend
£1750-£4999: Wide choice of up to 2015-reg but with high mileages.
£5000-£7999: From early, 75,000-mile cars to 2015-reg examples with around 40,000 or 2017-reg with 70,000.
£8000-£11,999: Late and low mileage including a 2017 140PS ST Line with 6000 miles for £11,750.
£12,000-£15,000: The best. Low-mileage, 2017-reg 100PS autos dominate the upper end.