Speaking of aircraft, the interior felt and looked as if Air Force One's presidential suite had been restyled by Liberace. High-grade leather sat against magnesium indicator stalks and a phenomenal sound system to make it worthy of an £840,000 asking price.
It was extremely expensive then, and it's even more so today – and there are other drawbacks. Rearward visibility is limited and right-hand drive was never offered.
We won't dwell on that though, and instead celebrate the Veyron for what it is: a groundbreaking ground-hugger that makes the world seem half as big as it is. It may have been a costly, one-off technical exercise, but so was Concorde. And that shrunk the world too.
What we said then
2 March 2011: "The lack of drama you experience behind the wheel makes the sensation of endless acceleration even more surreal than it sounds. Even in the dry, you can sense the four-wheel drive system portioning torque if you use the throttle with some enthusiasm. Yet it's not especially intimidating. Such is the accuracy of the steering and suppleness of the ride that you can thread it down most roads like other sports cars."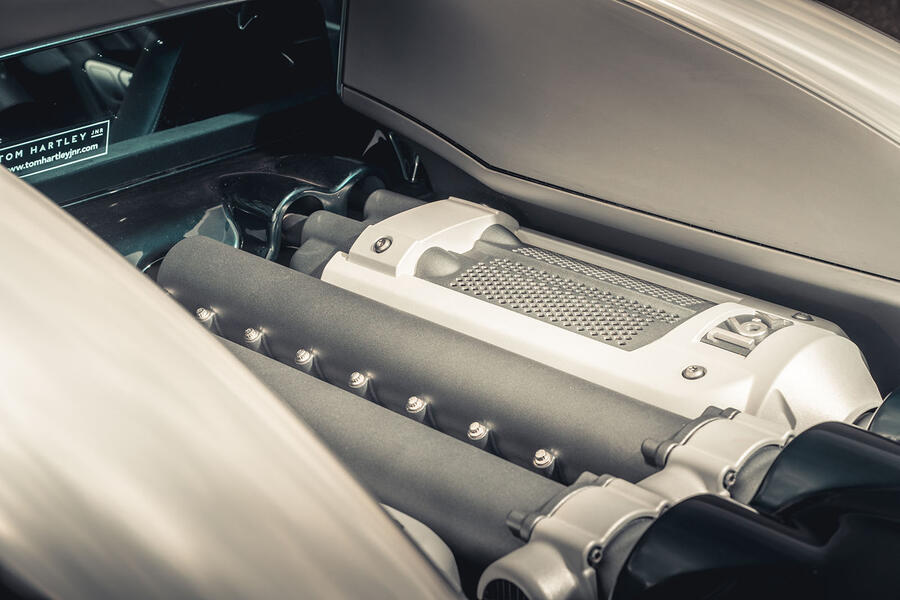 Buyer beware
Recalls: You wouldn't think this would fall victim to a recall, but fuel gauge issues meant some cars were sent back. The gauge would tell the driver they had a full tank even when they didn't, which is an issue in such a thirsty car. Another recall affected around 100 cars built between 2006 and 2010 whose aluminum panels fitted underneath could have corroded and fallen off. Therefore ensure the underside is in good condition. If not, have it rectified by a dealer as soon as possible.