The Brooklands, like its 1930s forebear, was designed to be used. It is a sumptuous grand tourer that looks its best when heroically fly-spattered, rather than pampered on a trailer.
It was built for a world that no longer exists, using expertise and techniques that are being subsumed by automation. As a compelling expression of a bygone age, the Brooklands deserves to be celebrated.
An owner's view
Simon Mahony: "I used to own a Mulsanne, but I just saw the prices tumbling, so I replaced it with the Brooklands. I love its coupé styling. It's just a wonderful car, quite sporty even. I've enjoyed taking it up to north-west Scotland, among other road trips. I have even seen 18mpg on long runs. Servicing costs are quite expensive. I take it to my local Bentley dealer, but you just have to accept it's an expensive car to run. The only real problem I've had was the rear suspension dampers, which was not a cheap fix, but I've loved owning the car, nonetheless."
Buyer beware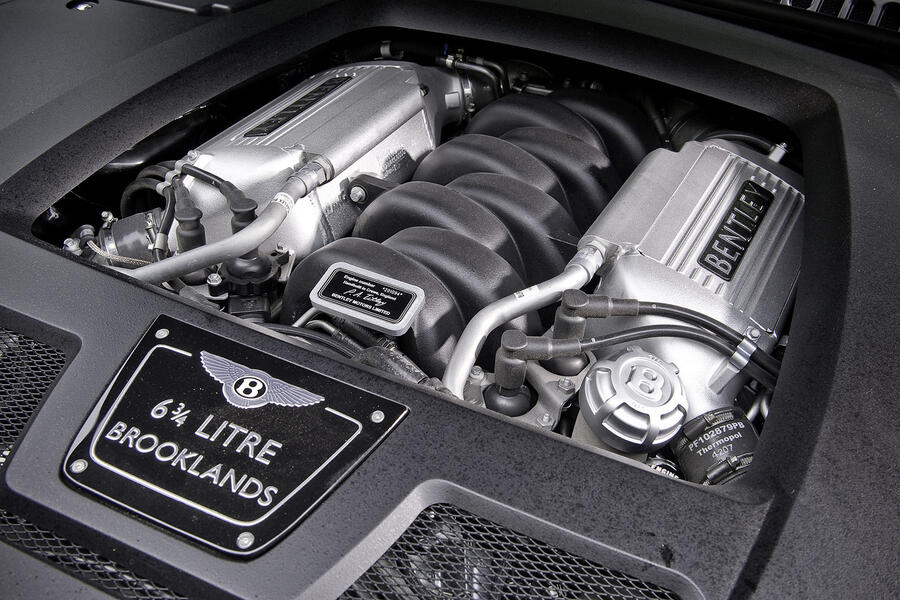 Engine: The Brooklands' engine never exceeds 4500rpm in normal use and a few examples have covered mileage high enough to reveal problems with wear, but regular servicing is expensive. Bentley dealer Jack Barclay quotes £5000 for a full engine service and £1900 for an interim service. Independent Bentley specialist Mulsanne Motors quotes a more reasonable £1300 for an engine and gearbox service.
Gearboxes: The six-speed ZF 6HP26 gearbox appears to give little trouble. Although it was conceived as a 'sealed-for-life' unit, services should be carried out at least every 60,000 miles. Jack Barclay quotes £800 for the service on its own.
Suspension: The car weighs 2650kg, so the bushings worked hard for a living and they cost in excess of £1000 for full replacements, not including labour. Listen for clunks or thumps over potholes.
Interiors: This should have been well cared for. Even high-mileage examples should look softly mellowed, not worn. Repairing any tears or damage may be costly, given the leather's grain, color and weight.