The Land Rover Defender has been a massive success for Land Rover since its reintroduction in the 2020 model year. The British luxury brand may be looking to capitalize on the Defender's success by offering it as a pickup truck in addition to a two and four-door SUV. No official announcements have been made, but here's what we know so far.
According to Motor1, a Defender pickup would have a long way to go to become a reality, but the idea is out there. Stuart Frith, the Defender's chief designer, stated that a Defender truck would be "something [he] would personally like to do," and that the current design would lend itself well to a pickup body style. Jaguar-Land Rover boss Nick Collins has also pointed out that "there is a customer demand" for the truck, and that the Defender lineup "would be a family."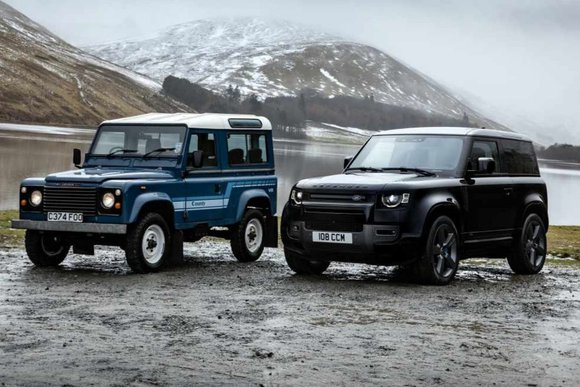 The pickup truck market is as hot as ever these days, especially not-actually-for-work vehicles like the Jeep Gladiator, HUMMER EV, and RAM TRX. The demand for upmarket pickup trucks has really picked up in recent years, and the Defender's strong performance in the SUV segment would likely give it an advantage.
The previous generation Defender was offered in pickup form, although only the SUV models made it to the US market. The current Defender SUV is offered as the two-door 90, four-door 110, and extended wheelbase 130.
It's still yet to be determined if Land Rover resurrects the Defender pickup, but we think it could make quite the splash in the luxury truck market.
Source: Motor1
Pirctured: 2023 Land Rover Defender
Build & Price Your Land Rover Defender