As a result of temporary travel restrictions established during the pandemic, many people decided to adapt their travel plans to include shorter, more purposeful "overlanding" experiences rather than full-fledged vacations. While many campers and glampers prefer fully stocked RVs and motorhomes for recreational travel, overlanders are better defined by the non-traditional camping vehicles, relying on their trucks, Jeeps, SUVs, vans, and even ATVs when going mobile.
Finding the right custom gear for an overlanding experience means finding the right supplier, whether you're planning a weekend at the racetrack or a whirlwind road trip. For those living in the Sudbury area, one of the best places to find all the best overlanding gear is Witrak Auto Specialties.
"Something we're trying to get a little bit more in depth with is overlanding products for weekend warriors," said Eryn Witrak, owner of Witrak Auto Specialties. "Coming out of COVID the overlanding experience for weekends and holidays has become really popular. We have a wide range of products from popup tents to awnings that cater to that sector."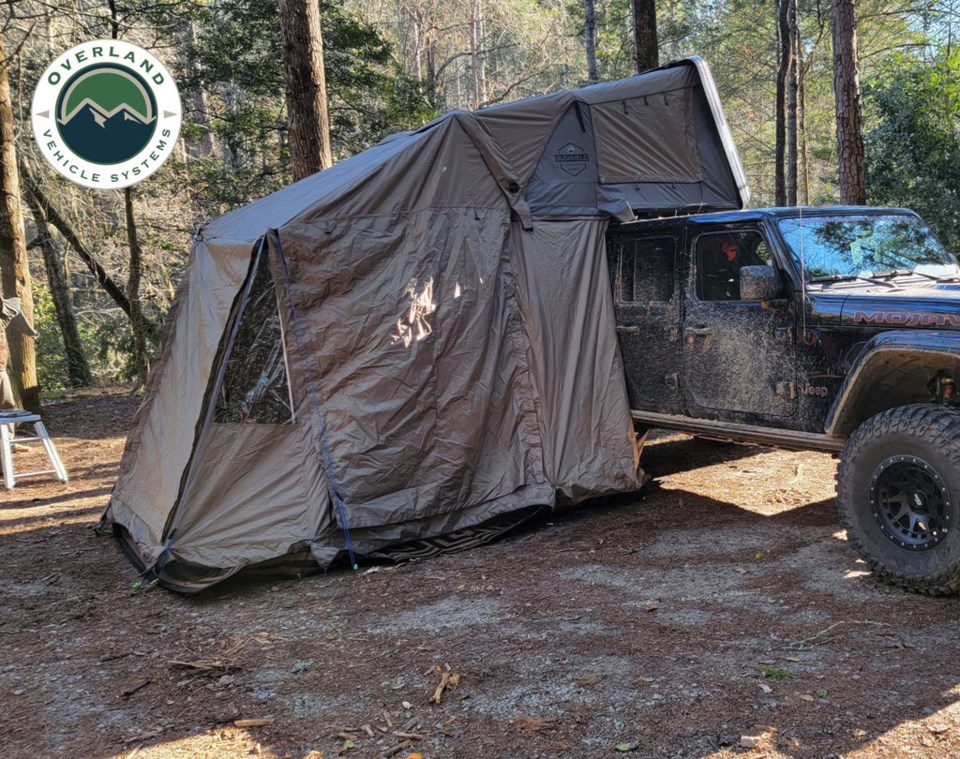 The fact that Witrak offers a full selection of custom and universal overlanding equipment for a variety of different vehicles may come as a surprise to some who only know the automotive side of their service menu. However, Witrak said that stocking such products is another of the many reasons why people visit the popular family-run automotive shop.
"We're known for a variety of services including wheels, tires, speed and performance, 4-wheel drive and off-road lift kits, wheels and aggressive tires," said Witrak. "We do restoration, general maintenance and repair, we do commercial vehicles and servicing for fleet accounts. There are some people who only know us for hot rods or racing cars so it's good to remind them of all the products and services we offer."
For those overlanders looking for gear and equipment, Witrak offers a variety of custom fit pieces as well as those offering universal applications. For example, pickup truck owners who get a mattress sized to fit the box size of their truck might be looking for tents or awnings that can be installed to provide an additional level of protection and security.
"It's great for people who are involved in racing who don't have a fancy trailer or for a family who may want to do an impromptu camping event one weekend," said Witrak. "
Extensive displays showing the overlanding products are now in place at the Sudbury automotive shop.
"We have them in our showroom so people can get more of a visual and to see it and touch it to determine the different variety of products available," he said. "I'm a big believer in having displays so people can see what they're buying."
Drop into Witrak and see for yourself, or book your spring automotive service. Learn more by visiting them online here.