The V8 engine is special and is one of the most accomplished and respected engine configurations ever. Lots of performance cars came with a V8 engine, and they pretty much defined the muscle car and performance car scene from the 1960s. Take any celebrated muscle car from America, and it will be powered by a big V8 engine that makes some of the best noises even when idling. Move on to the European car culture, and everything from M cars to AMG to Ferrari has been known to use V8 engines. Even luxury cars use V8s as they are smooth powertrain options – remember the Lexus LS400 V8 that was so smooth that it shocked the world with its refinement?
But V8s are on the verge of extinction today. They are being replaced by turbocharged V6s and four-pots that produce the same, or even more power, but lack the sheer drama and appeal of a V8 engine. V8s are also some of the best-sounding engines ever made and when electric cars take over, we are going to miss the V8 cacophony which differs in different setups. A flat-plane V8 crank that can rev high and scream to its redline will always be remembered for its power delivery and noise. Those days are about to end, but before that happens, here is a selection of some cheap ones used cars you can buy with a V8 engine:
10
Mercedes-Benz SL500 R129 – $18,809
Let's start this with what is arguably one of the best Mercedes-Benz cars. The R129 SL500 is a legendary sports car that is a byproduct of Mercedes' obsession with over-engineering during the 1980s and 1990s. This is one sports car that is on its way to reaching classic collector status. But, before that happens, you have one final shot at owning a proper V8-engined sports car that can be bought for peanuts with an average price tag of $18,809. The M113 5.0-liter NA V8 engine develops 302 hp and 346 lb-ft of peak torque to the rear wheels, with a 0-62mph time of 6.5 seconds.
Related: This Is What A 2007 Mercedes-Benz SL500 Is Worth Today
9
Pontiac GTO – $21,153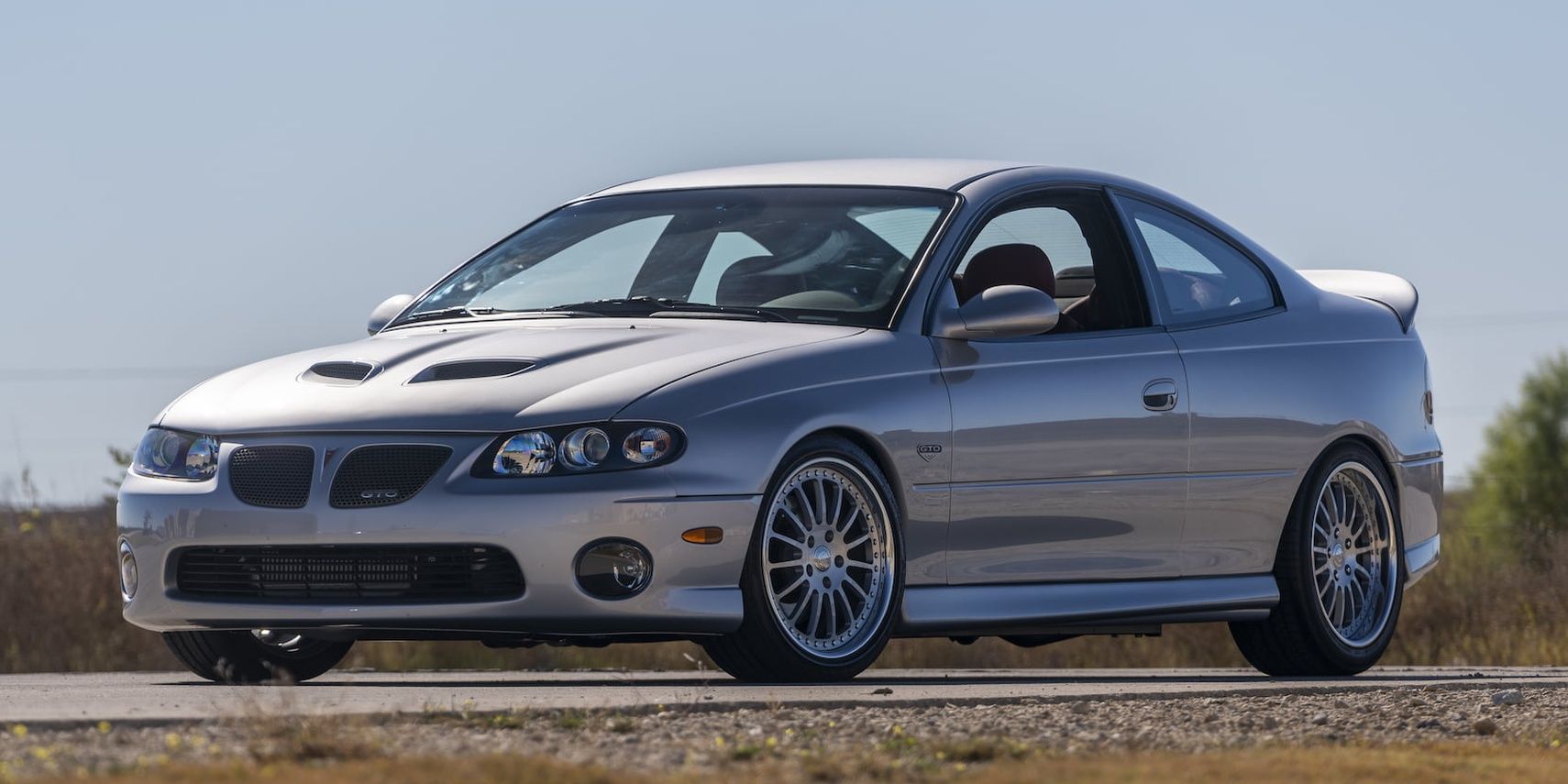 The Pontiac GTO, specifically the fifth and the last generation, is an underrated sports car. No one really bought it, and Pontiac would soon pull the plug on it. But think about it, this is a muscle/sports car that packs a 5.7-liter LS1 V8 engine that dishes out a healthy 350 hp and 365 lb-ft of torque. The Pontiac GTO was also offered with a 6.0-liter LS engine that punched out an even better 400 hp and 400 lb-ft. For $21,153, how can someone say no to a 400 hp muscle car that carries a name so iconic? It is beyond us.
8
BMW 550i F10 – $18,958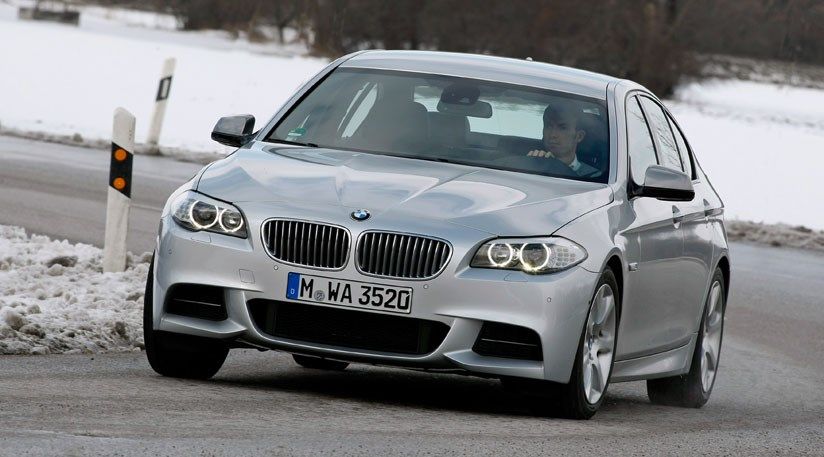 There's something that makes fast and stealth BMWs that are not M cars attractive to our eyes. They are the most unassuming performance cars, and the F10 BMW 550i is an ideal example. This V8-powered luxury sedan can sprint hard to 60mph in under 5 seconds thanks to the twin-turbo 4.0-liter V8 that develops 400 hp and 443 lb-ft of twist to just the rear wheels, as we like it. This is one capable car that can be the jack of all trades, it can carry your kids to school suitable for luxury… at autobahn speeds at $18,958. It's hard to beat that.
7
Mercedes-Benz CLK 55 AMG – $15,542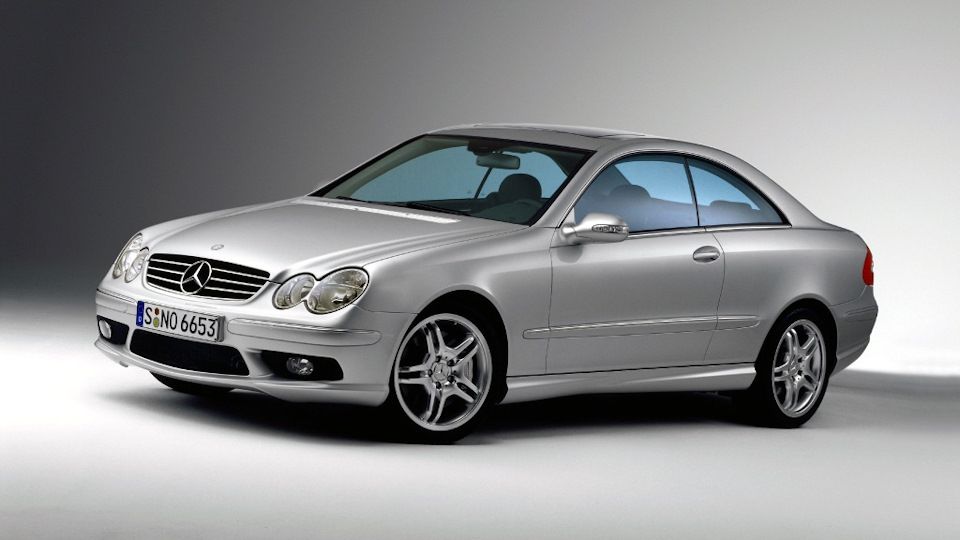 Yes, the 550i is a great deal, but what if you want something with lesser doors but more or less the same performance? The Mercedes-Benz CLK 55 AMG might be just what you're looking for. It's a proper AMG coupe with a 5.4-liter V8 that is rated at 362 hp and 376 lb-ft of peak torque. Like all other AMG cars, this is also a German muscle car, with a build quality and cabin that makes you want this in your garage. It's not easy to find these now, but for $15,542, we're sure you can look harder than you normally do.
6
BMW 540i E39 – $14,126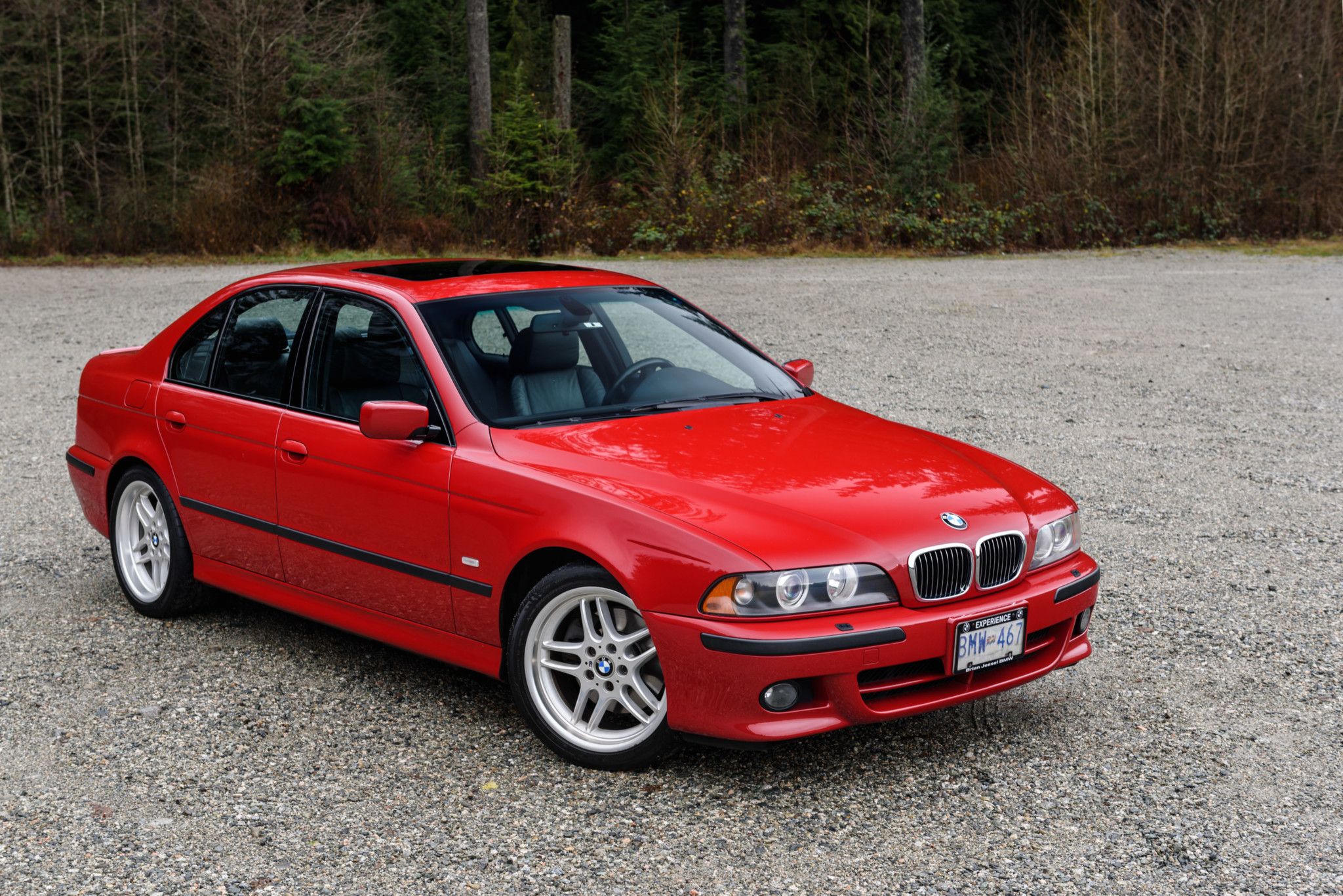 The BMW 540i is the E39 BMW M5 for car guys on a shoestring budget. By shoestring, we mean a mere $14,126 is enough for you to get this performance sedan with a bonkers 4.4-liter V8 engine that puts out 282 hp and 325 lb-ft of torque to the rear wheels like any self-respecting BMW sedan with the help of 5-speed ZF or a Getrag 6-speed stick shift. To normal eyes, this is an old BMW sedan, but to an enthusiast, this is the closest thing to what is arguably the best M5 sedan ever.
Related: BMW 540i E39: Costs, Facts, And Figures
5
Audi A6 Quattro 4.2 C6 – $12,984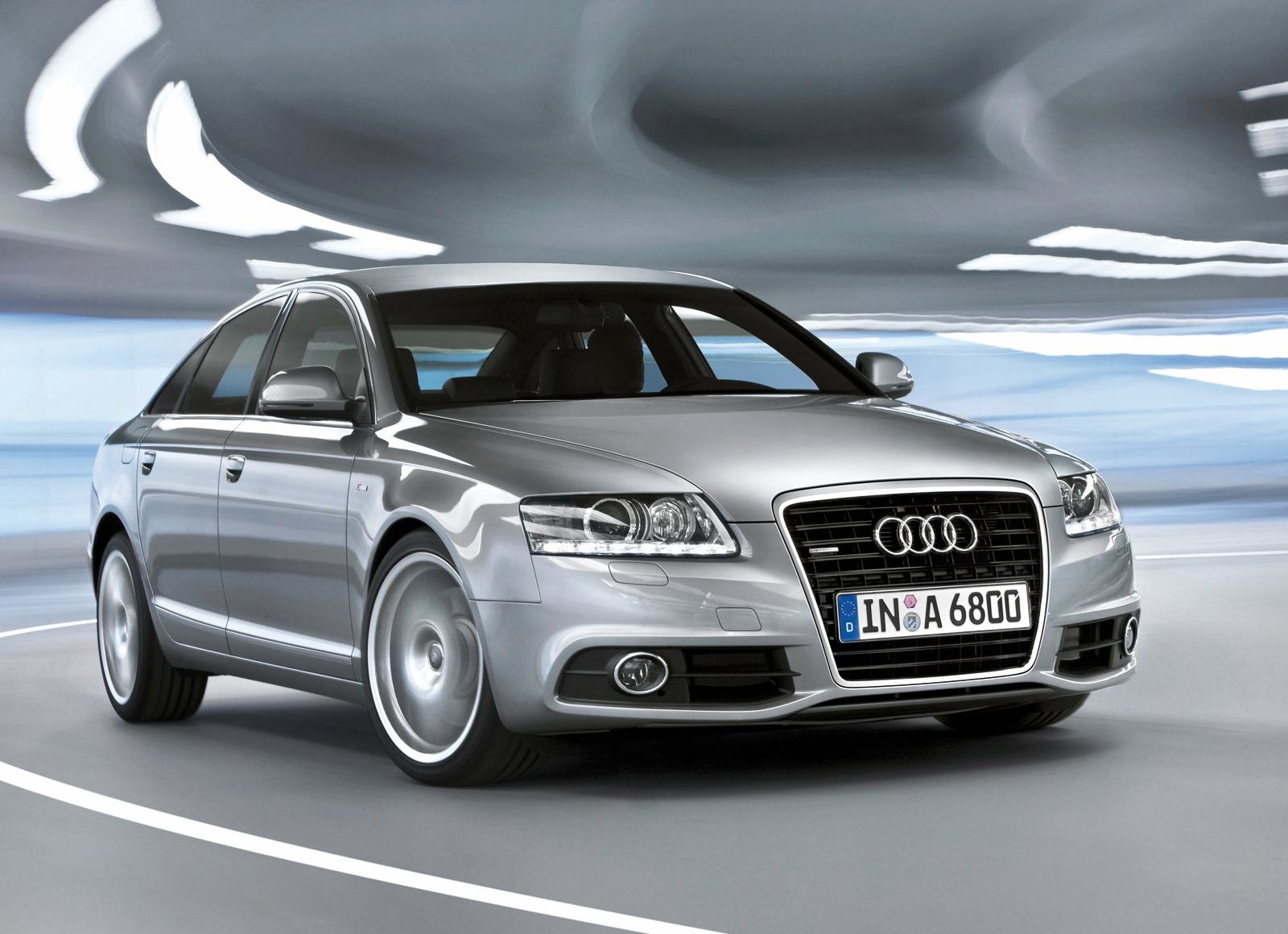 We have a Mercedes-Benz and a BMW here, so it is expected that we also feature an Audi V8 sedan from the glorious past. And what we have here is the Audi A6 Quattro 4.2. Yep, a 4.2-liter FSI V8 that is good for numbers like 350 hp and 324 lb-ft , and of course this is sent to all four wheels thanks to the Quattro AWD system. Yes, this is one V8 sedan that is built for all weather with a 0-60mph time of 5.6 seconds along with an autobahn-certified top speed of 155mph. Audi at its best? sure.
4
Ford Crown Victoria – $8,433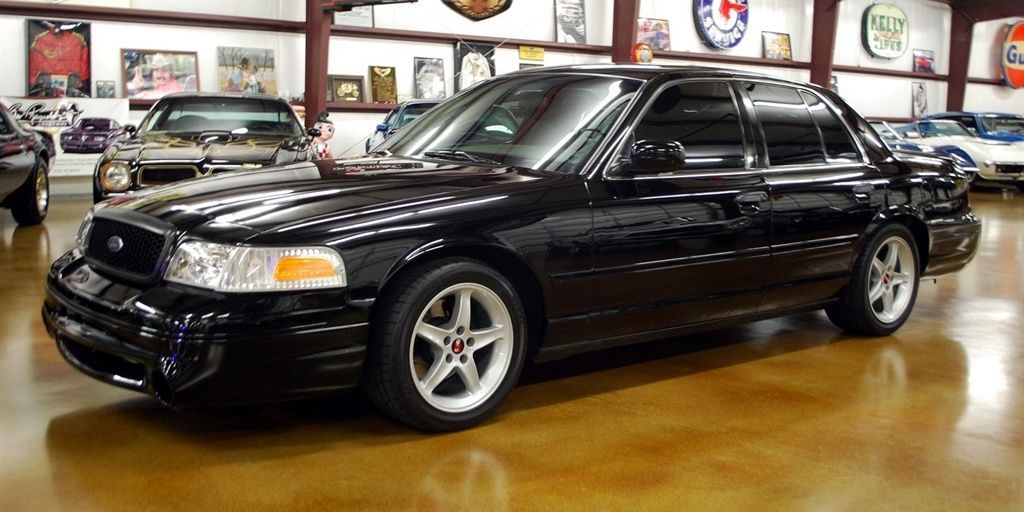 Let's return to the United States and what we have here is the quintessential American sedan but with a V8. It is one of the most reliable, affordable and underrated V8 cars in America. The Crown Victoria is in fact a muscle car in a sedan guise, with a 4.6-liter SOHC V8 with a maximum output of 239 hp from the factory. Might not be much, but this engine is used in other applications, *cough Mustang cough*, and so extracting more power won't be much of a Herculean task.
3
Jaguar XJ8 X308 – $12,724
The Jaguar XJ8 is not a fast sedan by any yardstick. This is one British sedan that oozes charm and panache. Under the hood is a 4.0-liter V8 that puts out 290 hp, which is more than enough for a luxury sedan from the bygone era. The X308 is the best version to get and this is a British sedan that has a cabin and design that should be opulence and class. The Jaguar XJ8 is a style statement with a V8 engine to justify your purchase even further. And with an average price of $12,724, it's hard to not justify it.
2
Lexus SC400 – $12,275
Out of all the cars in this, you least expect a V8 under the hood of this somber-looking Lexus SC400. Also known as the Toyota Soarer, this is one coupe with a big heart. The 4.0-liter V8 is the same as the one that debuted in the Lexus LS400 sedan. We all know that it is one of the best engines ever made, with reliability that is out of this world. This engine develops 250 hp and 260 lb-ft of twist, which are decent numbers. Fun fact, the SC300 came with the legendary 3.0-liter 2JZ engine.
Related: This Is Why The Lexus LS400 Is One Of The Most Reliable Cars Ever Made
1
Lexus LS400 – $13,300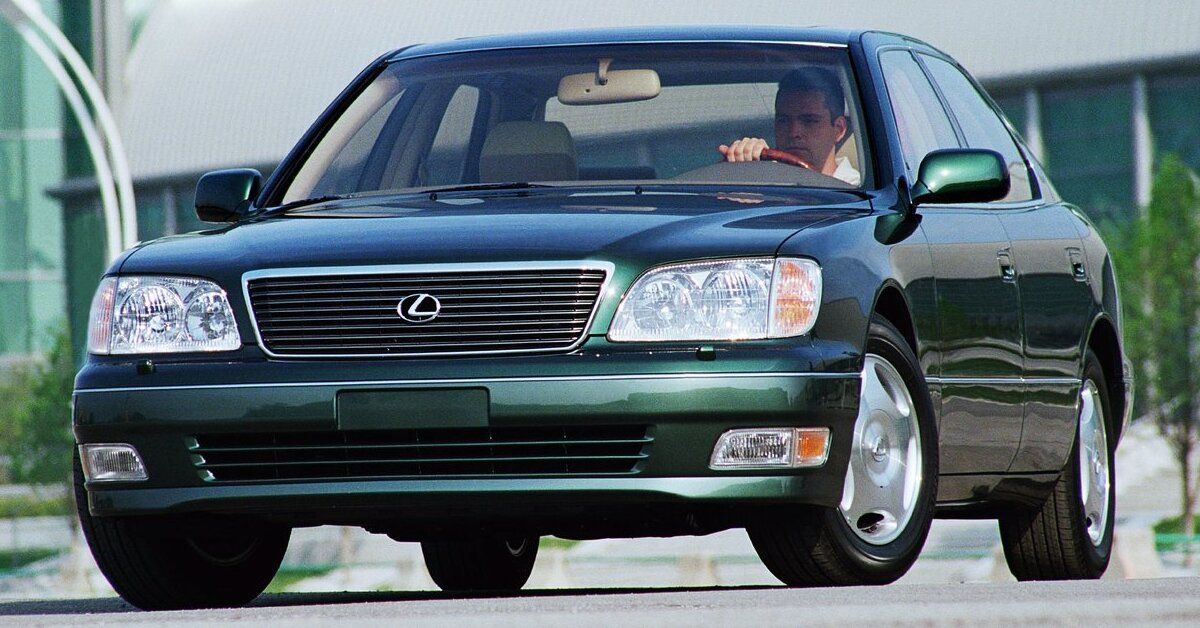 Let's say you want one of the best luxury sedans this world has ever witnessed and one of the most reliable cars in the world with examples even hitting a million miles, the Lexus LS400 is the only choice. There's honestly nothing like it out there and as a bonus it features a 250 hp 4.0-liter V8 that helps this luxo barge cross the 60mph mark in 8.3 seconds with a top speed of 155 mph. And the best thing is that it is available for only $13,300.